Did you know 1 out 4 adults aged over 65 fall each year?
Or, that 88% of those were alone when they fell?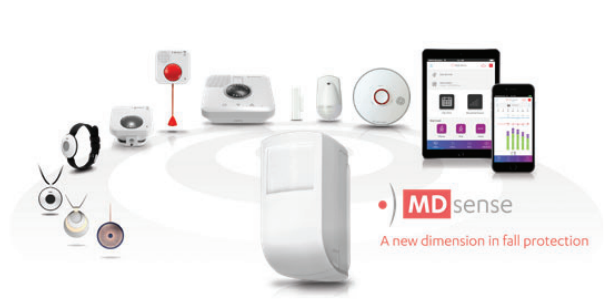 The Telecare industry is constantly seeking innovative ways to enhance patient care and improve overall health outcomes. One such groundbreaking solution is MDSense, a new offering here at Eila Connect in this post we're sharing a little on how it's transforming care for older members of our communities.
As we age and our health and mobility change, we are more susceptible to falls, even where we have made every effort to safeguard and protect an environment such as our homes this can be a challenge.
MDSense is designed to offer additional peace of mind for those caring for a loved one in their own homes and for those operating within a residential setting where they may have a number of people in their care.
A non-wearable fall detection solution, MDSense immediately detects when a fall has occurred and;
Automatically raises an alarm
Verifies fall detection through the use of AI technology
Can differentiate between people and their pets
Identifies an individual's position
Works even in complete darkness
Is battery operated and easily installed
Protects privacy, no cameras are required
MDSense is one of a number of tools we offer here at Eila Connect that are designed to empower our loved ones to live independently in their own homes for longer and also to assist those working within residential settings to enhance the care of their residents.
If you would like to learn more about how MDSense and Eila Connect can work for your loved on or business, you can download a brochure here or get in touch with our team at 01-4567947 or info@eilaconnect.ie