At Crothers Security, our Eila Connect assistive technology solution was designed to provide peace of mind and enhanced security for the more senior members of the family without intruding on their quality of life or independence.
One such example of how it worked for Marie, one of our Dublin customers.
Marie is an independent 90 year old woman who lives on her own in North Dublin. She has a large family, including many children and grandchildren that live close by; they visit regularly to make sure she's well taken care of.
In general, she is in good health, but a little unsteady on her feet and her hearing is not great.
She wouldn't always answer her phone, sometimes because she didn't get to it on time, sometimes because she didn't hear it and sometimes because she didn't want to!
This would cause immediate concern to her family and often meant someone calling around to see if everything was ok.
The family began to worry about the future. How long could Marie stay living alone at home?
What would happen if she fell ill or took a stumble?
Marie would have been heart-broken to leave her home of nearly 70 years.
Her family did some research and found Eila Connect.
Following an initial conversation about Marie's situation with a member of the experienced Eila Connect team, a consultation was set up with Marie.
Along with Marie's daughter, our Eila staff member discussed Marie's lifestyle, her concerns and her routine. They explained how the Eila Connect system worked and answered their questions.
They discussed the options in terms of alerts and fall detection. Once Marie was happy with having Eila installed, we tweaked the system to suit her particular requirements.
Marie immediately felt safer. She felt that if something were to happen, help would be on the way straight away.
More than that, she now knows that her family are less worried about her. That means so much to her.
The family love the text alert that let's them know that Marie is up at her usual early hour.
The text that lets them know that the inner porch door has been left open (while Marie goes around for her paper) every morning at the same time, makes them feel connected with her day, without having to ring her. Now when they ring her, they are ringing for a chat, not to check up on her!
Best of all Marie knows that she can stay living in her beloved home for the foreseeable future and her family can stay even more connected with her day which means less worry for everyone.
Our assistive technology system is designed to empower individuals to remain living independently in their own homes for longer in the least intrusive way possible.
The device itself is wireless and easily installed with the minimum of disruption in the home, it's a very discreet presence that does a powerful job.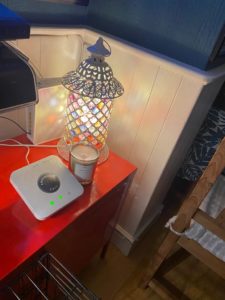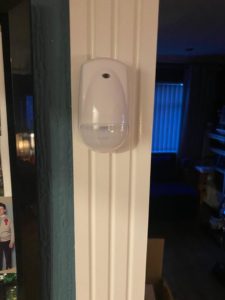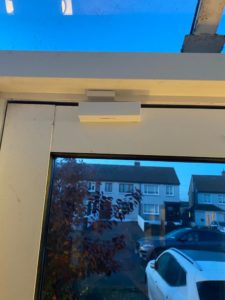 Eila Connect was designed to be an affordable solution, until the end of January 2023 it's available from just €55 per month – with a once-off installation fee of €170 and 12 month contract.
If you'd like to discover whether Eila Connect is the right option for your loved ones, get in touch with our team here at 01-4567947 or email info@eilaconnect.ie and we'll be happy to discuss what's involved.